Larry Taylor brings the blues among neighbors in a concert Aug. 25, 2017 in a tribute to West Side blues in the beautiful  Columbus Park Refectory . Everyone smiles and shakes their shoulders to the ZZ Hill favorite "Shade Tree Mechanic."
Details on the concert series sponsored by Chicago West Community Music Center HERE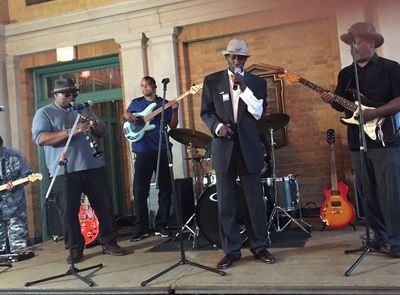 On Sept. 1, Larry Taylor returned to Columbus Park as a guest singer in the 3rd annual West Side Blues Fest sponsored by the Illinois Alliance. He sang "Sweet Home Chicago" and "Hoochie Coochie Man" with the R&B band West End 40. That's former 29th ward Alderman Ike Carothers on sax.